EDIT MAIN
Staff Contacts
---
| Name | Title |
| --- | --- |
| Carolyn Cardella | Performing Arts Coordinator |
Music Staff
Name
Title
Valerie Callahan
Strings / Orchestra: Grades 4-12
Zach Cooper
Band: Grades 5-12
Ethan Lobenstine
Chorus: Grades 9-12; General Music Grade 6
Julia Lasyone
General Music: Grade 6
Matthew Bruce
General Music: Grades K-5
Brookside and Greenmont
Jillian Bamford
General Music: Grades K-5
Campbell
Michael Carotenuto
General Music: Grades K-5
Englesby
Art Staff
| Name | School |
| --- | --- |
| Francis Viens | Dracut High School |
| Lynne Shepherd | Richardson Middle School / Grade 8 |
| Kathleen Guyott | Richardson Middle School / Grade 6 |
| Christina Godin | Englesby Elementary |
| Ashley Mullins | Brookside Elementary and Greenmont Elementary |
| Lori Aponovich | Campbell Elementary and Greenmont Elementary |
Fine and Performing Arts
---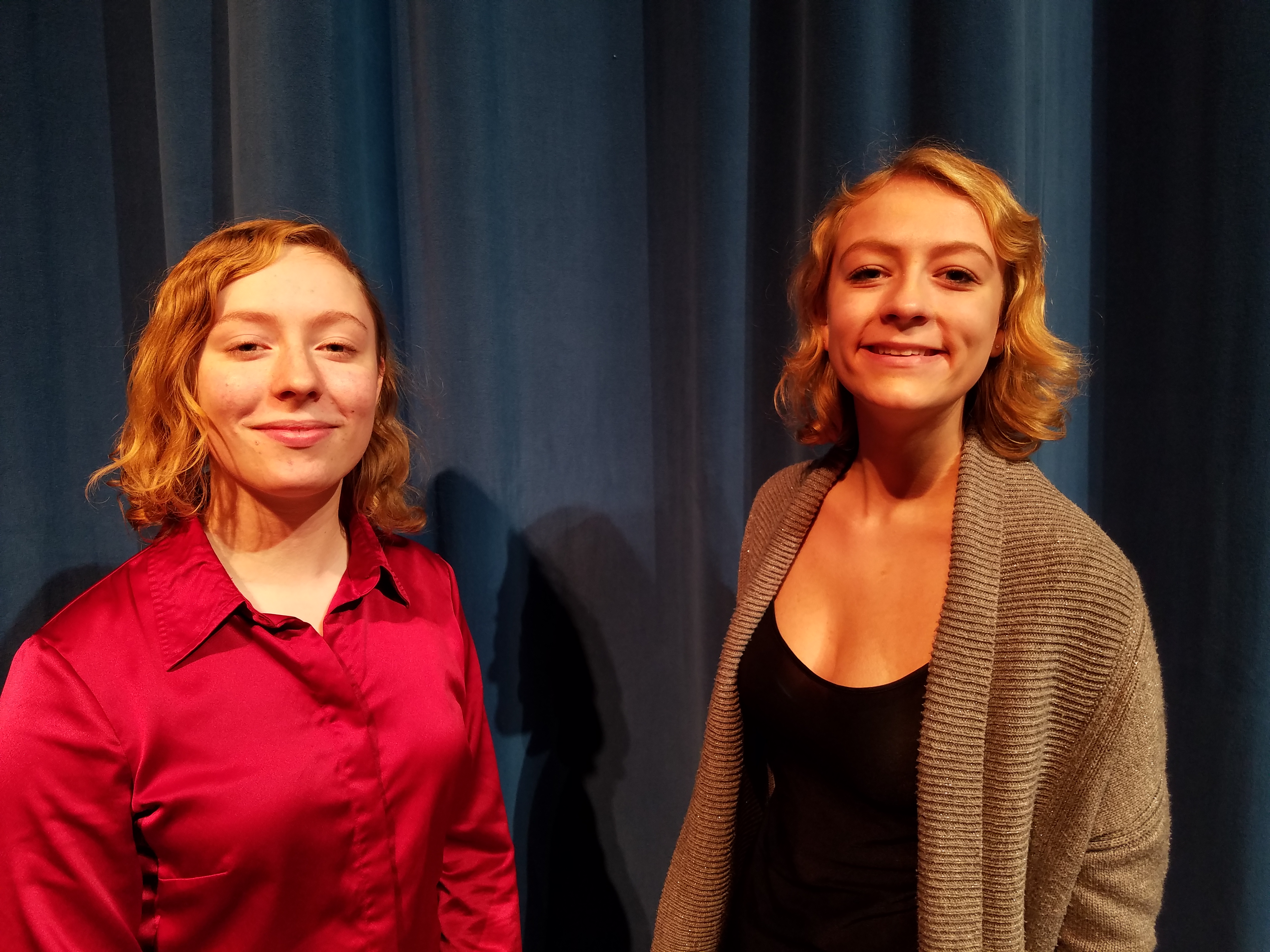 Jenny and Rachel McIntosh, Dracut High School
Dracut High Students, Jenny and Rachel McIntosh, have been accepted to perform in the Massachusetts Music Educators Association Northeast Senior District Festival.
Jenny and Rachel received All-State recommendations for scoring in the top 50% of all vocal auditions providing them with the opportunity to audition for the All-State Chorus on January 25th.
---
MUSIC
Students in all grades K-12, participate in music in the Dracut Public Schools. This includes general music classes from grades K through grade 6, as well as the band, choral and string program. The band program involves students from grades 5 through 12. The choral program involves students grades 3 through 12. The string program is offered to students from grades 4 through 12.
The high school offers marching band, concert band and jazz band. The high school choral program consists of chorus, show choir and an a cappella vocal ensemble. The high school also offers string orchestra. The marching band, show choir, select chorus and string orchestra have traveled to Disney World in Florida as well as New York to participate in music festivals and competitions. The groups have often received Silver and Gold ratings at these festivals. All the high school ensembles perform frequently throughout the year at school and at various venues and competitions both locally and throughout the state.
The high school music department also produces a full length "Broadway" musical each spring.
At the high school level, music appreciation, music theory and music technology classes are offered as electives.
The middle school offers band, chorus and orchestra for grades 6 through 8 during the school day. General Music is offered weekly in grade 6.
Students in the middle school and high school are eligible to audition for participation in the Northeast District Junior and Senior Music Festivals. Senior High students are also eligible to participate in the ALL-STATE Music Festival, if successfully recommended at their District auditions.
Lessons are offered in grades 5 and 6 for band instruments and in grades 4 through 6 for string instruments once a week in a small group setting.
At the elementary level general music classes are offered every week with a certified music teacher. There is an after school chorus program for the elementary students in grades 3 through 5.
The All Town Grade 5 Band and Orchestra meet once per week after school.
---
ART
The Dracut Public Schools pride themselves on the accomplishments of its art students. Many students have participated in the district's art program and have gone on to major in art in college. Many currently have outstanding careers in the art field.
The high school offers various levels of art for students from Introductory classes, to Advanced. Dracut students have received great recognition for their work over the years. Students consistently shine at the Boston Globe Scholastic Art Awards, as well as other statewide festivals.
At the Richardson Middle School, students in Grade 8 receive art instruction, four times per week for one semester. Grade 6 students receive instruction once per week all year. Students explore different art media and participate in creative projects. Many students have gained recognition in statewide competitions such as the Fire Safety Prevention Poster Contest.
Currently at the elementary level, students receive art instruction once every week with a certified art teacher. This is the first formal introduction to art for most elementary age students. Students experience a variety of wet and dry media through art elements-based tasks, while building their confidence, vocabulary, and fine motor skills. Students in grades Kindergarten through 5 attend elementary art classes.