EDIT MAIN
Health Services
---
IMPORTANT UPDATE - Mandated Screenings
At this time, requirements for health screenings, pursuant to 105 CMR 200.400 and 105 CMR 200.500, remain suspended, per the Order of The Commissioner of Public Health Exempting School Committees or Boards of Health from Conducting Health Screenings issued on April 28, 2020. The Commissioner reserves the right to rescind this suspension of screening requirements during the 2020-2021 school year. Once the waiver is lifted, screening should resume as soon as possible. The Department will provide guidance for resuming screenings.
I
IMPORTANT UPDATE - Vaccine Exemption
There is no vaccination exemption form. A medical exemption comes from the student's doctor and documents a contraindication — the reason why an individual cannot medically receive the vaccine. Religious exemptions come from the parent/guardian, and state in writing that a vaccine conflicts with his/her sincerely held religious belief. Please renew these exemptions annually and submit these documents to the school nurse. Emails will not be accepted as appropriate documentation.
IMPORTANT REMINDER - Student Physical
Students entering grades K, 4, 7 and 10 are required to provide an updated physical to their school nurse. click here for MA-DPH immunization requirements.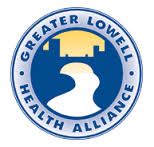 Dracut is a member of the GLHA. Great free resources are available to all.
Please check out the GLHA website for more information
---
Staff Contacts
| | | |
| --- | --- | --- |
| Margaret Collins | Head Nurse | 978-957-0716 |