EDIT MAIN
Office of Curriculum, Instruction and Assessment
---
Welcome to the Office of Curriculum, Instruction, and Assessment. It's our goal to create a webpage with resources for families, students and staff. If you have any questions, comments or suggestions related to curriculum, instruction or assessment, please don't hesitate to call your child's school, my office at (978) 957-2617.
Thank you for visiting.
David S. Hill
Director of Curriculum, Instruction and Assessment
Flying High in Writing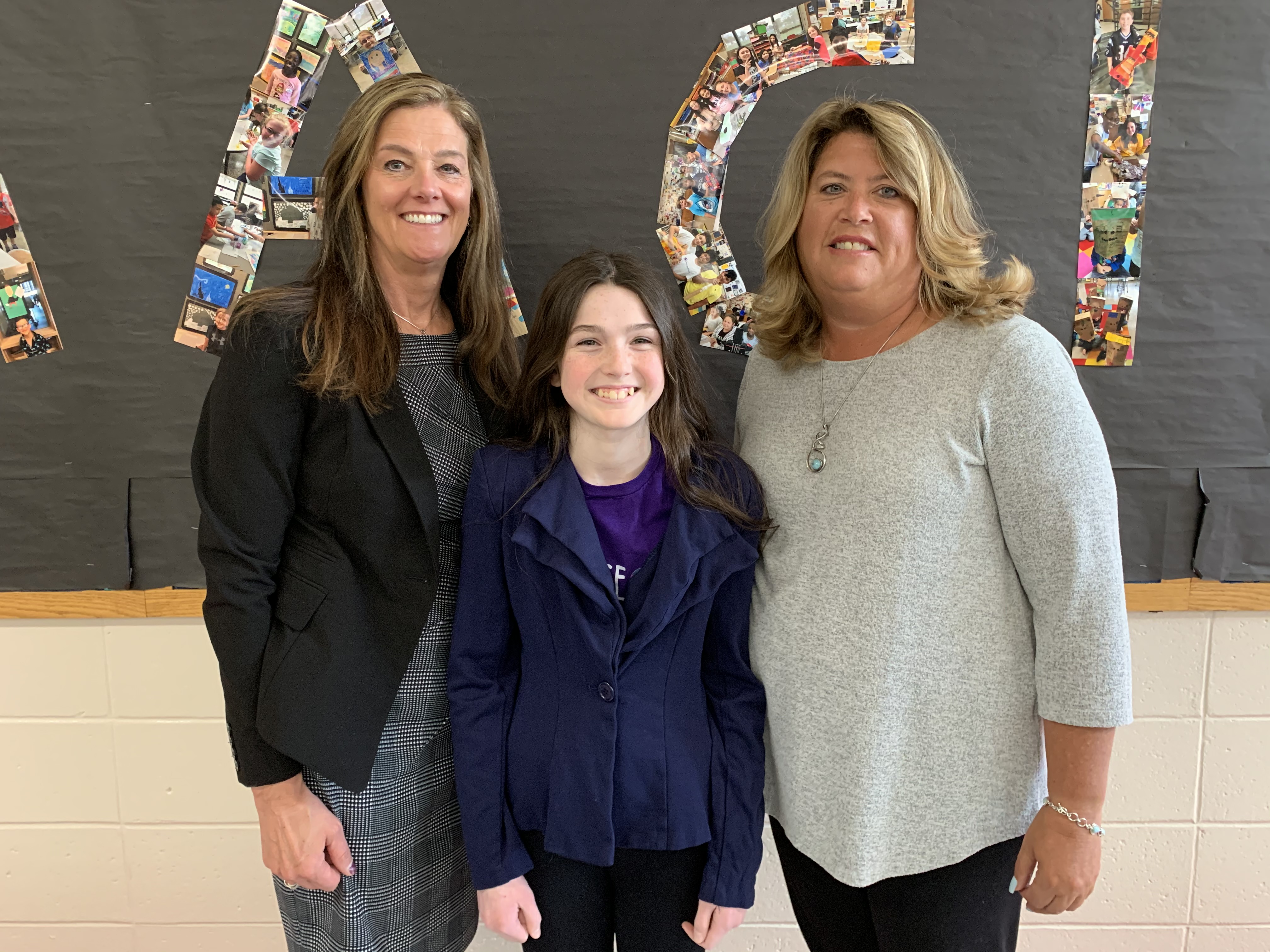 Principal Laurie Fahey, Jacey Cripps (Grade 5), Teacher Tamara Hutchins
We are excited to acknowledge the creative writing talents of Englesby Elementary School fifth grade student Jacey Cripps. Jacey enhanced her skills in writing recently through the narrative craft unit of study through the Lucy Calkins units of study. This talented young writer learned the importance of dramatizing a scene to capture the unfolding experience on the page. Inspired and emulating the craft moves of award winning author Chris Van Allsburg, Jacey wrote this remarkable, fictional narrative entitled, "Isabelle, James and the Fireflies". Jacey's work now serves as a mentor text for her peers.
Congratulations Jacey!
Please click here to read Jacey's Essay
Isabelle, James and the Fireflies By: Jacey Cripps
---
Staff Contacts
Name
Title
Phone

David Hill

Director of Curriculum, Instruction, and Assessment
(978) 957-2617

Sabrina Curtis

Curriculum Office Secretary
(978)-957-2617