EDIT MAIN
SCHOOL COMMITTEE
---
When are School Committee Meetings Scheduled?
Dracut School Committee Meetings are scheduled on the 2nd and 4th Monday of each month. Where holidays occur, meetings will be canceled. During the summer months there will be limited meetings.
Meeting will be televised live on local access television channel 99 and live stream on dracuttv.org channel 99.
---
How to contact a School Committee Member
All School Committee Members have a school issued email. Please click on their name on the School Committee page to email individual board members.
You can send mail to a School Committee Member at:
2063 Lakeview Avenue
Dracut, MA 01826
c/o Superintendent's Office
---
Staff Committee
| Name | Title | Phone |
| --- | --- | --- |
| Cynthia Curtis | Confidential Executive Assistant to the Superintendent | (978) 957-2660 ext 8003 |
Committee Members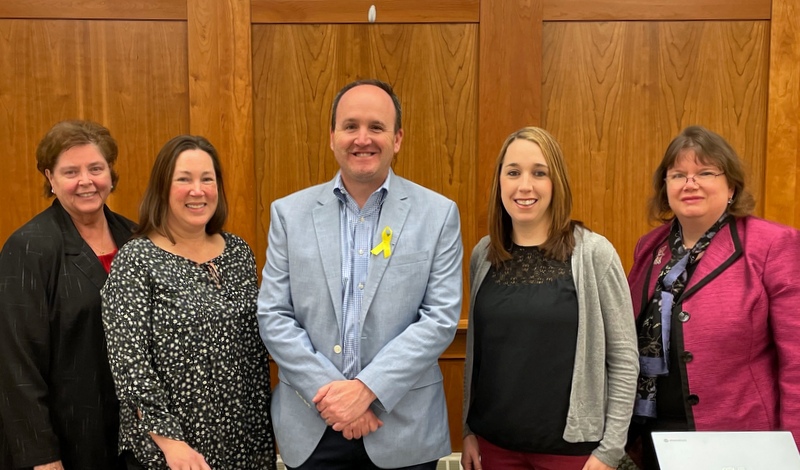 Dr. Linda Trouville, Allison Volpe, Joseph Wilkie, Renee Young, Dr. Rebecca Duda
Sub-Committee Members
| | | |
| --- | --- | --- |
| | Chairperson | Vice-Chairperson |
| Finance Sub-Committee | Joseph Wilkie | Allison Volpe |
| Policy Sub-Committee | Linda Trouville | Rebecca Duda |
| Selectmen Collaborative | Allison Volpe | Renee Young |
| Superintendent Evaluation | Allison Volpe | Renee Young |
| Student Advisory Committee | Renee Young | Rebecca Duda |
| Ad Hoc Transportation | Linda Trouville | Rebecca Duda |
| Ad Hoc Strategic Plan | Allison Volpe | Linda Trouville |