EDIT MAIN
Special Dietary Needs
---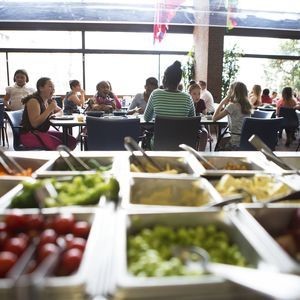 All Dracut Public Schools K-8 products are peanut aware. Some peanut products are available in our Dracut High School Cafeteria. We also offer a menu made with non-gluten ingredients for those students who need access to lunches made with non-gluten ingredients.
All allergens must be documented by the student's physician and a copy of the food allergy documentation must be filed with the student's school nurse in order for the student to have access to allergen free products.
Learn More about Your Student's Lunch
Tray Talk!
Learn about the professionals and programs helping ensure America's students like yours have the nutrition they need to succeed in school.