EDIT MAIN
Technology Integration
---
What is technology integration?
Any instructional practice that effectively uses technology to strengthen a student's learning experience, while motivating and empowering teachers to incorporate these practices into their everyday classrooms.
As we evolve as a district we will focus on piloting new technologies and supporting the deeper integration of current technology to enhance instructional practice and student learning. We will continue to place significant emphasis on the Google Platform, specifically Google Classroom, to promote and streamline tools designed to help us communicate and collaborate while preparing students for learning in the 21st century.
Should you have any questions, please contact me at (978) 957-2617 or email me directly via email.
Thanks for visiting. I look forwarding to working with you all.
Mary Bowie,
Technology Integration Specialist
Weekly Schedule Rotation
| | | |
| --- | --- | --- |
| Monday | Richardson | 7:30 - 1:00 |
| Tuesday | High School | 7:30 - 1:00 |
| Wednesday | Brookside | 7:30 - 11:00 |
| Thursday | Greenmont** | 7:30 - 11:00/11:30-3:30 |
| Thursday | Engelsby** | 7:30 - 11:00/11:30-3:30 |
| Friday | Campbell | 7:30 - 11:00 |

**Alternating a.m./p.m. every other week.
---

Epson Projector Project - District-wide initiative to deploy and integrate interactive projectors into Dracut Public School classrooms from kindergarten through eighth.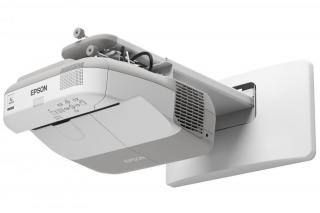 Overview
Epson's Interactive Projector is a high-performance interactive machine. The projector design makes displaying robust images easier than traditional mobile projectors on wheels. All Epson Brightlink 575WI are wall mounted creating more space for classroom instruction. Teachers have the ability to turn any image into an interactive experience.
Currently the district has installed over 60 projectors and counting throughout grades K-8. Teachers have used this tool in conjunction with document cameras, and Google Application for Education to build technology equity within the classroom framework. As more projectors are installed, Dracut Public Schools continues to move in the right direction in building a 21st Century Learning environment.
Classroom Instruction
Throughout the district of Dracut teachers are utilizing the flexibility of interactive projectors. Designing and implementation of lessons has increased student engagement and teacher creativity. Resources like Easy Interactive Software allows intuitive functionality in saving and editing work. Unlike traditional paper flip-charts, teachers now have the assets to create reusable interactive documents.
---
Google Classroom Suite - Content management system that provides academic application resources for online classroom instruction.

Overview
Google Classroom is a content management system designed for schools that aims to streamline the actions of creating, distributing and grading assignments online. Google Classroom is available to Dracut Public School students, and faculty through username accounts. Classroom offers teachers and students a robust suite of productivity tools including Gmail, Docs, and Drive.
Student Gmail Accounts
Each student within the Dracut Public Schools District has a unique username and password that will give them access to posting and monitoring lessons, assignments and messages on the district's DPS network. Student accounts can be accessed anywhere with an Internet connection. These accounts were intended solely for the use of research and academic enrichment. Google Apps for Education falls under the Dracut Public Schools Technology Acceptable Use Policy. Misuse of student accounts can result in loss of access as well as other disciplinary or legal action.
Google Classroom Objective
The purpose of Google Classroom is to generate life long learners. As students prepare for high school graduation and eventually college, the demand for computer literacy will only grow stronger. Over 6 million students in Higher Education have taken at least one online course, and that number continues to grow every semester. By getting our students and faculty comfortable in self regulated online instruction, gives Dracut Public School students the confidence needed to succeed. Not only grades K-12, but also obtain a Bachelors, Masters, and Doctoral through varies technological mediums.
---

Ziggi Document Cameras - Integrative technology that allows teachers to digitally enlarge paper and textbook materials for projection onto whiteboards.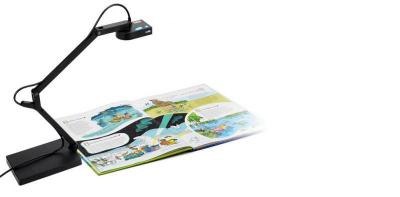 The Ziggie document camera has been one of the most, if not the most, effective teaching technology resources. One of the huge benefits of using a document camera alongside your presentation equipment is that a document camera can effectively allow big or small audiences to easily view details of two-dimensional or three dimensional objects which would otherwise be very difficult for audiences to see. Teachers can immediately utilize the document camera as an overhead.