EDIT MAIN
Discover the Dracut Difference
---
---
Welcome to Dracut High School
A well-rounded life starts with a well-rounded education
What is the Dracut Difference? It's not just our beautiful, modern facility. No… the Dracut Difference is actually what goes on inside our high school. At Dracut High School our academic program prepares students for successful college study and careers with 14 accredited AP courses, nationally recognized robotics and STEM programs, and more.
See our newly renovated and expanded school and the modern, state-of- the-art facilities that provide a true 21st-century learning environment.
If you're concerned about the transition from middle to high school, look into our Freshman Academy, a team of committed teachers, a dedicated guidance counselor and a vice principal who will personalize your learning in a "school within a school" design.
Advanced, high quality academics
Successful, highly competitive athletics
Recognized performing arts
Click here to view our Dracut High School Brochure
---
Dracut High School Clubs and Activities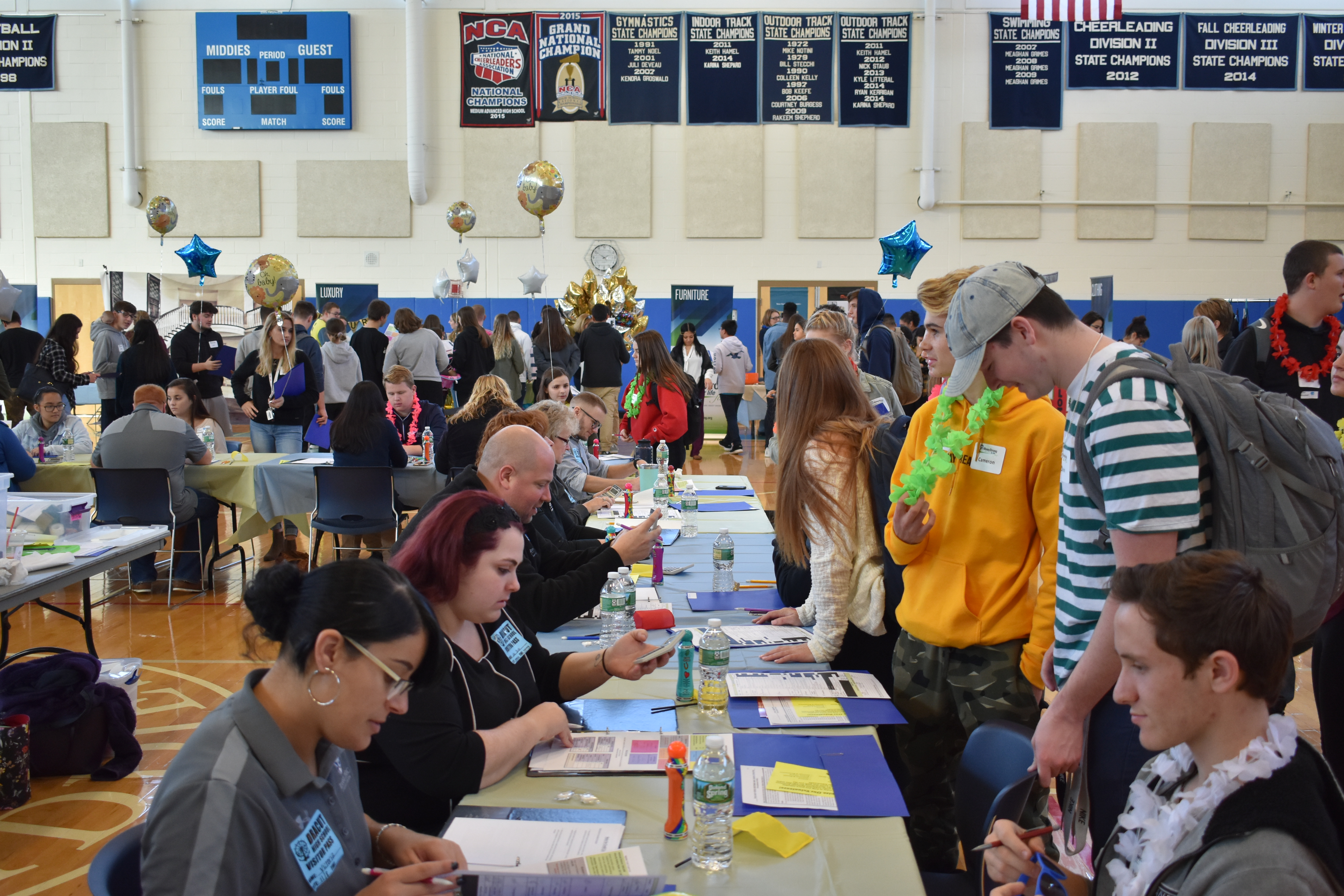 | | |
| --- | --- |
| Art Club | Gay Straight Alliance (GSA) Peer Mentors |
| Robotics Club | DECA |
| Science Club | Leo Club |
| Poetry Out Loud | The Siren |
| High School Quiz Show | School Council |
| Maker Space | Debate Club |
| School Newspaper "The Navigator" | Yearbook |
| National Business Honor Society | National Honor Society |
| Foreign Language Honor Society | Fine and Performing Arts Honor Society |
| Show Choir | Spring Musical |
| Fall Dramatic Production | Environmental Action Club |
| Chamber Music | Jazz Band |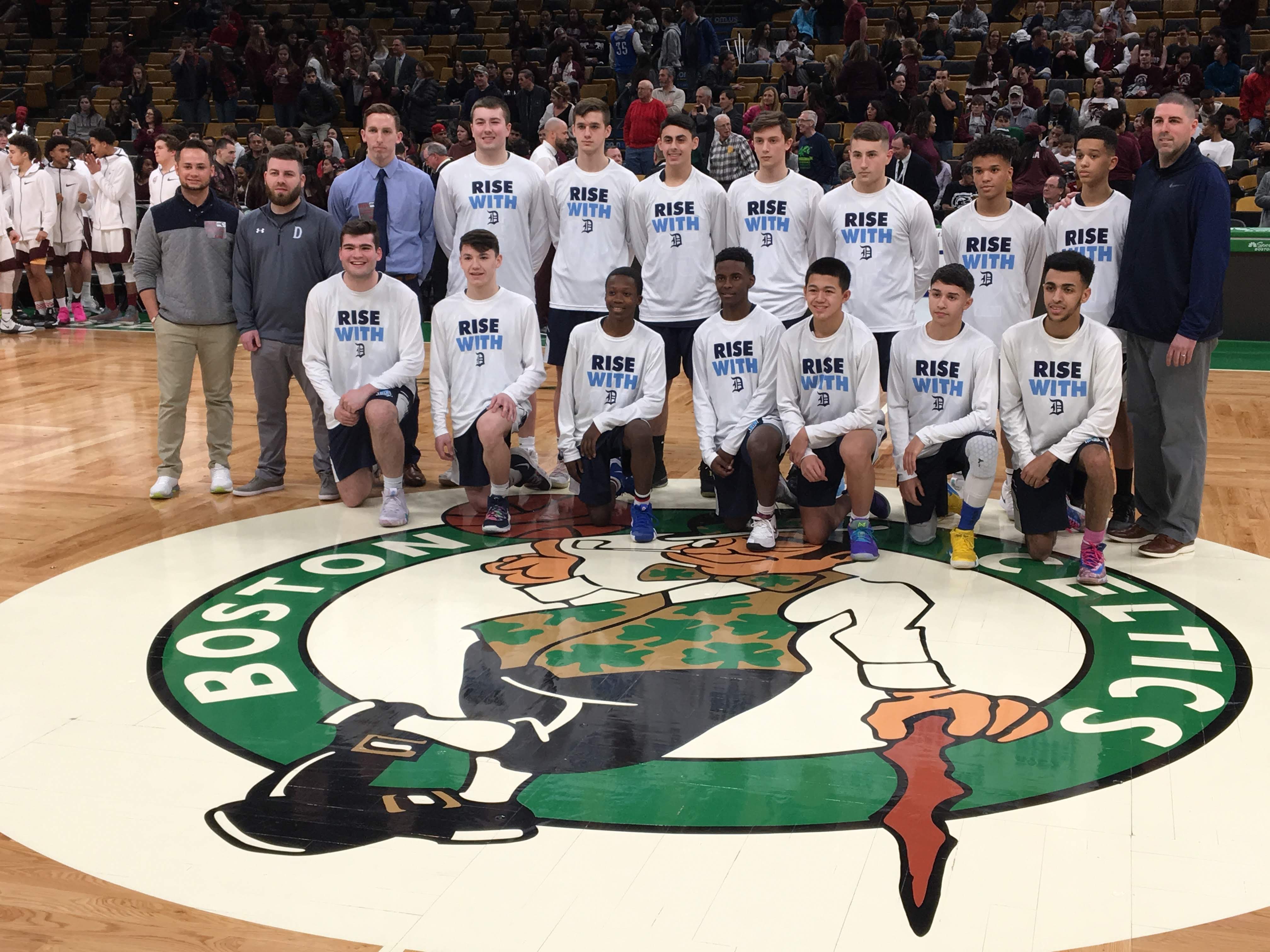 Dracut High fields highly competitive, remarkably successful boys' and girls' teams in Fall, Winter, and Spring sports. Hundreds of remarkable student athletes work with a team of dedicated, talented and hard-working coaches and support staff to produce incredible results both on and off the fields of competition.
Fall Sports

Winter Sports

Spring Sports

Football
Wrestling
Baseball
Golf
Boys' Basketball
Softball
Field Hockey
Girls' Basketball
Boys' Outdoor Track
Boys' Soccer
Ice Hockey
Girls' Outdoor Track
Boys' Cross Country
Boys' Indoor Track
Boys' Lacrosse
Girls' Cross Country
Girls' Indoor Track
Girls' Lacrosse
Volleyball
Cheerleading
Swimming
Cheerleading
---

Fine and Performing Arts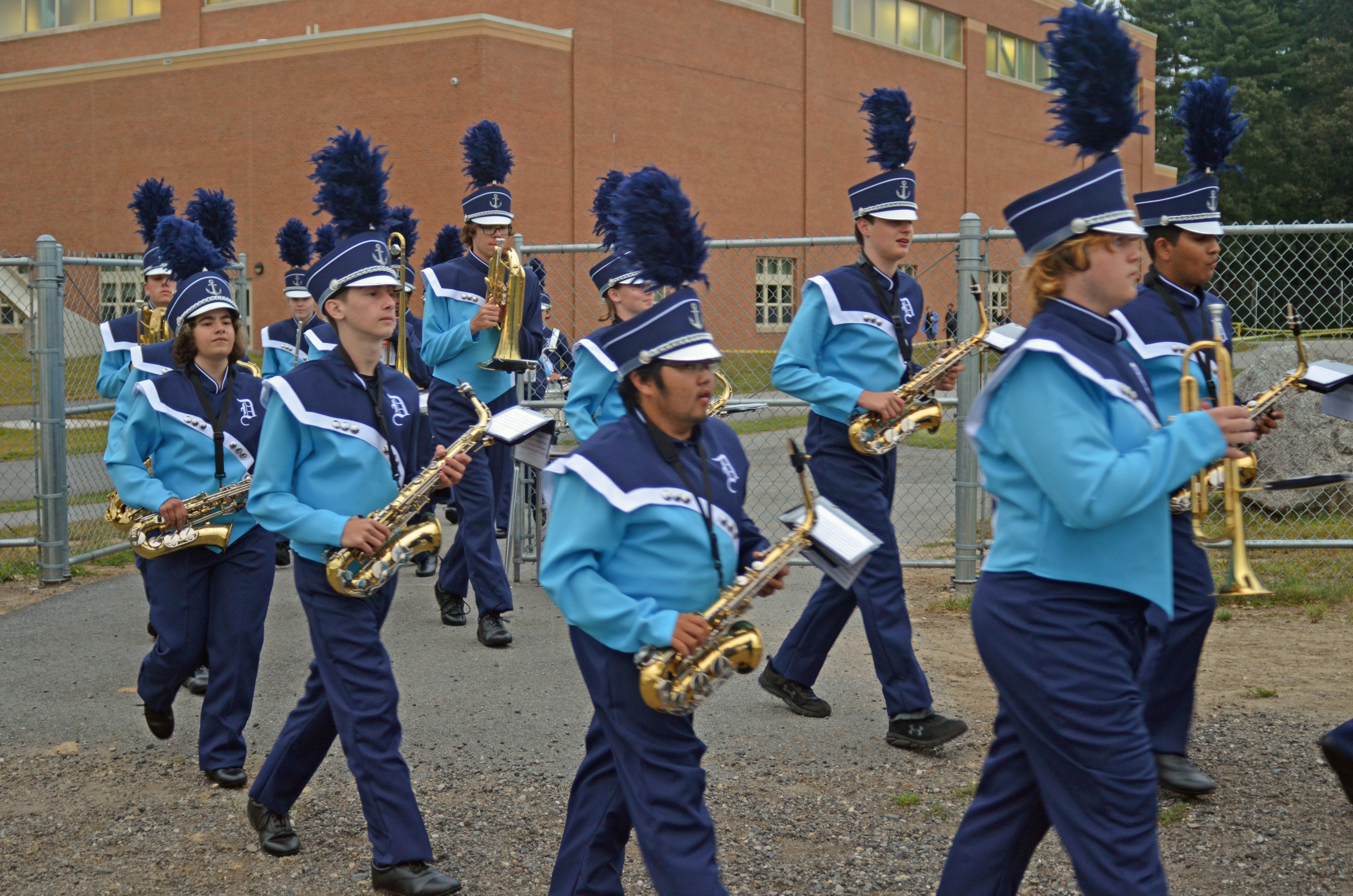 Music
Students in all grades K-12, participate in music in the Dracut Public Schools. This includes general music classes from grades K through grade 6, as well as the band, choral and string program. The band program involves students from grades 5 through 12. The choral program involves students grades 3 through 12. The string program is offered to students from grades 4 through 12.
Art
The Dracut Public Schools pride themselves on the accomplishments of its art students. Many students have participated in the district's art program and have gone on to major in art in college. Many currently have outstanding careers in the art field. The high school offers various levels of art for students from Introductory classes, to Advanced. Dracut students have received great recognition for their work over the years. Students consistently shine at the Boston Globe Scholastic Art Awards, as well as other statewide festivals.
Click here for more information about our Fine and Performing Arts Program